Why do I do Parkour at my age? by Christie Thomas
Why do I do parkour at my age? (she'll be 50 next month) Well,….because I can. I've always been a mover.
My parents called me "malikot", which means someone who can't keep still in Tagalog, a wiggle worm. Having stitches on the back of my head at 2yrs old because I jumped from the couch to the coffee table or my parents coming home to find my sisters and I on the roof at age 3 (back in those days when parents left their kids at home unattended). Knowing the movements parkour entails makes me look back and think that when I was a kid, I've always been somewhat of a traceur at heart.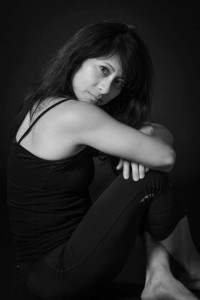 My dad took up boxing when he was in the Navy because he was jumped by three guys. He was a smoker and at the age of 42 he quit cold turkey. He then took up running and decided to live a healthy life and has never stopped. He embedded a healthy lifestyle with his children and taught us girls how to protect ourselves through boxing.
He raised 3 tough girls. I also sometimes think that he prepared me to be "ninja".
He would always want us to walk around the house quietly or close the doors with finesse, he always wanted us to do practically everything without making a sound. I remember how quietly he would walk up the stairs, but back then it was probably him practicing so he can sneak up on us to see what we were up to. He would throw something at us unexpectedly to see if we had fast reflexes. He didn't get mad if we climbed on the roof of the house or school. He's now in his 80s and still strong and agile for his age. So basically,
I was not only born to not want to stay still but my Dad was a big influence for me to keep moving no matter how old you get.
The ninja part just made doing parkour more familiar to me. You know, moving lightly on your feet and landing lightly to avoid injury. I just recently did some speed drills when I visited my sister and you can tell by the way we were starting off with speed and stopping quickly who out of the 2 practiced parkour. She lost the touch over the years. People say that age is just a number and honestly, I'm still trying to accept the fact that in numbers, I'm getting up there. It sucks when you are asked to fill in your age online because you are scrolling down to look for the year you were born, which seems like forever. You look in the mirror and wonder why you look different. Oh yeah, it's because you're getting old and that wrinkle wasn't there before or that age spot or the dark circles under the eyes and the list can go on and on. One thing I've realized when I attended the 2016 North American Womens Gathering in Boulder, CO. was self acceptance. As a yoga instructor I teach my students that yoga is a practice not a perfect and to not beat yourself up if they can't get into a particular pose. It's hard not to compare yourself to others, to let your ego go and to be grateful for where you are now in the present moment, especially if you are a perfectionist like me. It's a journey I've been on for some time now.But the cool thing about being my age and doing parkour is because it's popular to the young crowd and I can still keep up with them.
Me, as a woman and at the age I am doing parkour, is pretty rare. Although I do have a few friends who are in their 50s and are still rockin' with parkour. Yes world! We are alive and still kickin' ass.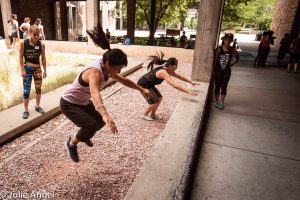 I've also came across an article The Subtle Art of Not Giving a Fuck by Mark Manson (thanks David Ivey for posting it) and it just validated what I was thinking and learning how to live my life.
I don't want to be stagnant. Life is too short to be sitting around. Don't give a fuck what other people think. Do what makes you happy and makes you feel like you're really living.
Before reading the article, I posted on FB one day after training with my parkour buddies and 2 boys. "It doesn't matter if you're a Mom, when you're the only girl, if you're not as good as the others, or if you're the oldest.
All that matters is you fill that empty cup"
.
And damn it, that's what I'm going to do.
I hope in some way that I can inspire others my age to learn parkour or to just move. To get over their fears and to let them know that our body is like a temple and to respect it and one big way is by doing that through moving. Oh, and to not give a fuck.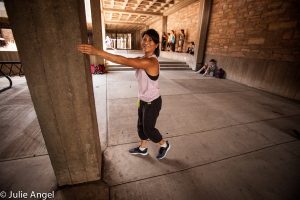 here
. Top featured photo by Anya Chabis
www.parkourproject.com