Available in hardcover and Kindle from 
Amazon.com
and
Amazon.co.uk
Or you can order directly from the publisher and have the hardcover delivered to anywhere in the world.
Click here
. Exploding into a worldwide phenomenon through the film Yamakasi and viral internet videos, Parkour landed into the mainstream and on to all urban landscapes. Now, for the first time,  Julie Angel tells Parkour's unknown story. Their physical discipline was not a secret art, it was just that no one else saw the world through their eyes: the handrails that beckoned, the rooftops they dared to cross or a gymnasium fire escape that offered enough variations to train on for years. The world is full of challenges and they were training to have the strength to answer them. In the tense streets of the Parisian suburbs this was their escape. It was also to become their future. In our increasingly sedentary lives, Parkour rediscovers the very human need to run, jump and climb – to move. Breaking the Jump  is a coming of age story of a young group whose quiet revolution turned into an incredible phenomenon of revolutionary movements.
The Author: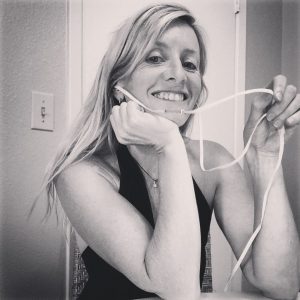 JULIE ANGEL
, is an independent British filmmaker, artist, photographer, academic and writer. After finding Parkour, Julie became interested in the idea of where and how we move, making it the focus of her PhD and setting up the project See&Do. Julie currently lives in the USA. For PR or sales enquires please contact lydia.finn@quartous.com
Here are a few things people had to say about it so far:
"
Julie Angel's brilliant insight into Parkour is the reason it first began to fascinate me. I've devoured her films, and it made me hungry for a book about the origins of this strange, secret art. I couldn't understand why no one had written it — and then I realized it could only be done by someone with Julie Angel's personal access and penetrating intelligence. I can't wait to plunge into it.
"
Christopher McDougall, author of 
Born to Run 
and 
Natural Born Heroes
***
"
I just finished reading a special review copy of Julie Angel's new book about the history of parkour. Bravo! Definitely an invaluable contribution to the parkou
r community. I will be making this book required reading for all parkour coaches at APEX Movement and Parkour EDU. Learned many new things and found the storytelling to be top notch as well."
Ryan Ford, founder of Apex Gyms *** "
Julie takes a scalpel to the possibility of Parkour, its place in time and history, and her own initial resistance (and ultimate submission) to the discipline, slices it clean down the middle and exposes the nerve that connects mind to body to soul to world. This personal account of her own journey of discovery made even me want to try the freedom enjoyed in the movement of others I've observed for so long -and perhaps thanks to Julie I might just finally do that…
" Mike Christie (Director of the acclaimed documentaries  
Jump London
, 
Jump Britain
 & 
Concrete Circus
) *** "
It's full of rarely disclosed information and anecdotes about the origins of Parkour and its founders. The research is extensive and the tone is always inviting, entertainingly painting the picture of a game that grew to become an art shared by tens of thousands. I particularly enjoy the slight cheekiness of the tone, it's relaxed, full of images to paint the picture of what you're talking about. Easy to read and yet always informative, and it instores a very enjoyable connection with the reader, as if they were a buddy of yours. I think you nailed it. Now I really want to know what's going to happen next !
" Thomas Couetdic *** "
I loved it. I wasn't sure what to expect and I was all set to say "yeah, it's good, but…" and I can't. It's fantastic. I couldn't stop reading. It carefully digs into the core of what motivates us to move, linking an inspiring, unlikely personal story with the emergence of parkour as a global phenomenon, with each offering insights into the other.
" Andy Day, Parkour photographer and academic
More About Us
Upcoming Workshops
March 9 @ 6:00 pm

-

March 10 @ 1:00 pm

March 9 @ 6:00 pm

-

March 10 @ 7:00 pm
Movement Snacks on Instagram