See&Do Founder Julie Angel has been creating independent films for the past 20 years. She has always searched for a way for the participant's voice to be heard.  Her unique approach combines the quiet sensitivity of observational documentary filmmaking crafted with beautifully choreographed sequences to celebrate the subject matter. Enjoy, share and be inspired! For all commissions, licensing & general enquiries please email films@julieangel.com and check out
www.julieangel.com
and her
YouTube
 channel or the  
See&Do on Vimeo
channel for examples of her work.
Movement of Bones by Julie Angel
Age is no obstacle to these 4 women all in their 60s and 70s who train trapeze.
Movement of Tree
 by Julie Angel 6 friends spend an afternoon playing ad moving in trees.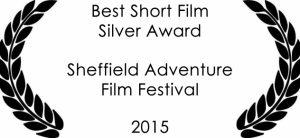 Movement of Three
from
See&Do
on
Vimeo
.
WOW! Women On Walls
from
See&Do
on
Vimeo
. MOVEMENT OF MORE by Julie Angel, See&Do See&Do: Positive Ageing – the Body's Ability to  Change & Adapt.
More About Us
Upcoming Workshops
March 9 @ 6:00 pm

-

March 10 @ 1:00 pm

March 9 @ 6:00 pm

-

March 10 @ 7:00 pm
Movement Snacks on Instagram