SEE is for inspiration and DO is for action. See & Do teaches you how to improve your movement, wellness, and have a positive attitude towards ageing. See&Do is a parkour inspired initiative that provides role models and resources for those who want to move naturally and move more at every stage of their lives. You can be stronger for longer and invest in your future self by embracing daily natural movement snacks, learn how to overcome obstacles and have a mindset of positive ageing. We offer introductory natural movement and parkour workshops, online courses and personal coaching.
As the name suggests it helps to see it to be it.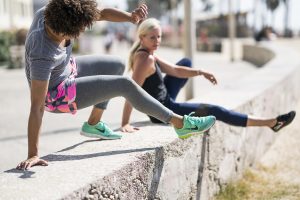 PERSONAL COACHING
Whether in person or by using the See&Do MoveMore app, you can get the support you need to reach your goals. Explore interesting and fun ways to incorporate movement into your daily life. Email Julie at contact@see-do.com to start your rediscovery of a love of movement.
Julie is currently leading movement workshops across various locations in Southern California. Learn how to improve your movement, strength, posture, balance, creativity, mindset & when to trust your instincts. Beginner level sessions incorporating Parkour, Animal Flow, MovNat & Original Strength. These 3 hour workshops are a great way to learn first hand with See&Do founder Julie Angel. They are beginner friendly and open to all ages and abilities. As well as the physical components there will be discussions on the meaning of movement and where and how you can add it into your life. Start where you are at, we are all able. Check out the WORKSHOP CALENDAR and register for a workshop.
The movement workshops are generally set 3 months in advance. If you are interested in hosting a workshop or have any questions about them please contact Julie Angel on contact@see-do.com
We all need a little inspiration some times whether in the form of a story of success over adversity or of seeing someone our own age, size or ability achieve their goals. With words and images See&Do regularly provides inspiration and confirmation that we are able by sharing stories on the blog and images across social media from all over the world. When people 'see' they will begin to believe that they too can 'do'. by sharing these images we start to change the perception of who can do what and where. We aim to normalise images of women being brave, facing challenges and adapting to their environment. Blog. Photo Galleries. Short Films.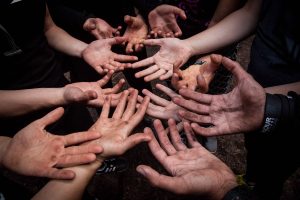 See&Do was set up and created by filmmaker, author, photographer and academic Julie Angel. Like all great creative endeavours nothing happens on its own. She invited several other talented individuals from a diverse range of backgrounds to help and support the project. MEET THE TEAM.
September 2013 (that's when I started to think about this project, it took a while but eventually the thoughts and timing to do something came together).Creating the playing field of our times. This project has been inspired by 2 events and 2 people –
1. Visual Anthropologist, climber, and friend Zofia Reych began a blog a while ago – 'Up That Rock'. As part of this she was regularly posting photos of women climbing on her facebook group 'She Climbs'. My almost daily exposure to these images was a joy and it was so refreshing to have the strong brave athletic accomplishments of women normlaised in my daily exposure to media. For this, I thank you Zof! …READ MORE
 Julie Angel is regularly interviewed and invited to speak about See&Do as well as her own story of rediscovering the beauty of movement twelve years ago when she started researching and then training Parkour. Her transformative journey of self-improvement hasn't stopped as she continues to explore other movement modalities and cultures such as MovNat and Buildering as well as maintaining her interest in how and where we move. Her academic background (she completed the world's first  Ph.D. on Parkour and documentary filmmaking) positions her in good stead to be equally comfortable talking to parkour practitioners, architects or consulting for the United Nations on the benefits of unregulated creative and physical play. READ MORE
Aims & Ambition: See it to be it. There are two aims of the project. The first  is to inspire and thereby normalise images of women of all ages and abilities being active, brave, strong, facing their fears and taking on new challenges. Additionally See&Do aims to provide opportunities for learning and self-improvement through coaching, workshops, retreats and online courses for people to gain the skills to make positive changes in their lives thereby creating a strong body and strong mind.
Inspiration: See&Do documents those who are already active & creates opportunities for others to try. It is about 'Seeing' so that others are inspired to 'Do'.
Action & Empowerment: When we see what others can do it tells us that we can also therefore start to learn and be capable of it too. However,  it is not always easy to know where or how to start. See&Do has developed an online course to provide a way for people everywhere to know that they have a starting point. The first introductory level online course 'Strong Body Strong Mind' is now available. For more details you can read more HERE.
Through different movement systems such as Parkour and Natural Movement training  you can:
start to see the world differently
reconnect with your body
feel more control and freedom in your everyday life
maintain your physical and mental independence
create a mindset aimed at positive ageing
realise your full potential
increase your confidence
be empowered
How we interpret and interact with the physical world around us is the result of how we think and that affects what we do. How we learn to use our bodies is a way of becoming members of society. Tradition lets us know what is appro­priate in terms of our status, age and gender, but tradition isn't always good for equality or health. All of this is transmitted across generations to make these mechanisms seem 'normal', eventually entering the realm of 'natural', but they are not. See&Do aims to contribute to and celebrate cultures of effort by creating a more balanced representation of activity and inspiring others to move and providing opportunities for them to do so.
Connection: None of the people featured in any of the videos, photos or blogs are any more special than the rest of us. We are all able and by sharing their stories and images See&Do hopes to connect more people to the idea of what is possible for them to achieve. Knowledge is power and knowing that there is someone out there who is already doing what you want to do creates a positive mindset about our own ability and potential for positive change. See it to be it.