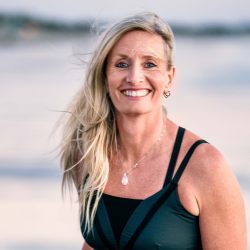 Artist, author and movement coach. Learn more about Julie here and on her website
JulieAngel.com
Positive Aging – Julie Angel
from
Anya Chibis
on
Vimeo
.
An artist, author, movement coach, founder of See&Do & eternal optimist dedicated to sharing knowledge and stories that inspire others into action.
For as long as I can remember I've loved moving images and the emotions and inspiration that peoples stories could ignite in me. Learning how someone had achieved or learnt a new skill, overcome adversity and been generous in spirit as a result always inspired me to be more, to learn, grow and share. I've always loved anthropology for its celebration of difference and greek philosophy as a way of viewing the world. Creativity and communicating meaning have underpinned all of my work. I'm a multi-passionate renaissance woman and entrepreneur who is as happy leading an outdoor natural movement class as making films, shooting photos and writing books. They are all explorations and a source of inspiration. My interests span the worlds of artists, authors, health consultants, movement coaches, philosophers and entrepreneurs. I worked for twenty years as an independent filmmaker, artistically creating work I like, for, or about, people and companies that I like. I also spend a lot of time documenting the current 'age of athletisiscm ' – Parkour, Natural Movement, buildering and much more. It's always been a case of See&Do. By filming and understanding what people do I can share their vision, stories and knowledge to inspire and help you. I'm an artist, anthropologist and teacher at heart.
13 years ago I unknowingly started my own journey of reclaiming and re-discovering the meaning of movement when I started to learn Parkour as part of my practise based Ph.D combining documentary filmmaking and the inner meanings and excellence of parkour. I was 35 at the time and had been sat down for years. I was scared of everything. I've taken baby steps all the way and am now stronger and more able than I ever dreamed possible. I'm a life long learner and continue to embrace a growth mindset by challenging my habits and fears, moving outside, staying creative and being brave. There is joy in simplicity. I continued my natural movement education by learning systems such as MovNat and Animal Flow that provided a more holistic approach to the inter-connection of movement, mindset, health and well being. I'm proof that you can always learn and progress and you are never too old or it's too late. I am currently an ambassador for
Merrell
.

We are all able and can benefit from connecting our mind and body and moving more.
Strength, health, happiness and adventure is waiting outside our front door if we know where to look and are supported and informed along the way. I believe that we can age positively by investing time in how we move, what communities we connect with, challenging our self-limiting beliefs, spending time in nature, becoming more minimalist and taking control of our health. Identity is not fixed and you have the power to change your life regardless of your goals and the obstacles in your path.
Change takes courage, creativity and continuity. Rome wasn't built in a day…
I have had many teachers whose stories and teachings have changed my life. It is an honour to share and pass on their knowledge. We can all benefit from the inner excellence of parkour. Find meaning in your life and live it well. I'm here to help people move and feel better. I want to inspire people to take action. I believe none of us are less special than anyone else and we all have the potential for positive change. Through my
See&Do free content,
paid
online training programs
and
personal coaching
I want to make a difference. Become empowered by being happier, healthier and stronger to have the freedom to live the life you want.
Whether you've always been active, have never moved much or are looking to regain a sense of athletisiscm from previous years, I'm here to help you move forward step by step so you feel free to live your life well and in a meaningful way. Reach your highest potential for health and be the best version of you as you age. I'm not some holier than thou 'my body is a temple' or elite mover, I'm someone with fears, doubts and sometimes not so great days who finds refuge in chocolate and ice-cream. However, I show up at my best when helping others and I want to share and show you the lessons and people who have helped shaped me. Thank you for taking an interest and reading this, it's a bit long but I hope you get more of an idea of who I am and what I'm about. cheers, Julie
P.S. I have the following movement coaching certifications:
Parkour EDU Level 1 Parkour Coach A.D.A.P.T. Parkour Level 1 asst. Coach Animal Flow Lvl 1 Instructor MovNat level II MovNat Aquatics MovNat Combatives If you want to learn more about my journey back to movement and the story behind Parkour,  my book 
Breaking The Jump
, tells that story.
"One of the pleasures of Julie Angel's storytelling is that each sentence has oxygen fueling a narrative born out of a love for the beauty that is Parkour. The reader will be surprised that the form and structure of Parkour are not limited to motion, strength, agility or even being brave. On reading this book it becomes apparent that Parkour is a way of life. Parkour helps each human to build a foundation upon which they can contribute and share in a meaningful way to family and community and do so with love and goodwill. Angel in her effortlessly eloquent prose demonstrates a verve and panache that informs the reader that this is a book about the story of living, about human and personal evolution. Elsewhere Angel combine's accurate, here before untold, history of Parkour, personal knowledge of the key players and first-hand experience of same placing her in a unique position to tell this story. Breaking the jump is a triumph."