Womens Movement Collaborative
Dani Almeyda is on a mission and it's one that See&Do shares. Dani please can you tell us about what you do and where you are based?
I'm Dani Almeyda. I am a wife to a firefighter, a mother of 2 young children and a border collie, a small business owner, coach, friend, and a woman wanting to move the world. I live in Fuquay-Varina, North Carolina (a small little town outside of Raleigh) and operate two fitness businesses in an adorable revitalized Downtown area.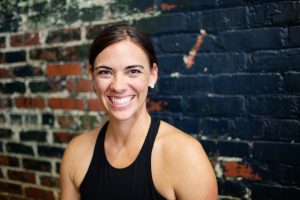 One business is Original Strength, a movement education company, that teaches people about what their bodies are capable of and how to restore mobility, strength, and freedom. The other business is the Original Strength Institute, which is a fitness facility which we say, is sorta like a gym, but better. We build strong and frisky people that contribute and create an amazing family-like community. I am also one of the founders of The Women's Movement Collaborative.
What's your movement background and story?
After years of being a competitive athlete, an injured one at that, I got into the health and fitness industry and from there, became a coach and was fortunate enough to learn from some awesome people around me, including my business partner, Tim Anderson. Tim taught me all about how to 'press reset' and my body is stronger now than it has ever been.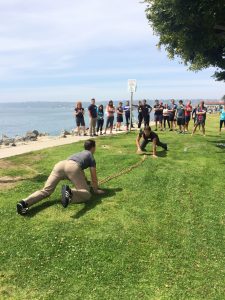 How do you spend most of your days at the moment?
Oh gosh… I wish I could make this a simple response. I take care of my kids and often my niece as well and just that keeps me moving A LOT. Then add in running 2 businesses, being a wife to a firefighter husband with a crazy schedule, and trying to manage taking care of myself and being a good friend… I have some very full days. But I do love it. I am split between family, coaching a few hours a day, focusing on growing both Original Strength and OS Institute, and training myself between 30-60 minutes 5-6x a week.
Can you tell me more about the Womens Movement Collaborative.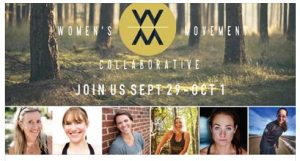 The idea for this organization and event is to introduce women to several different ways to move and play and explore our bodies and how powerful and capable we are. This will be a fun COLLABORATIVE event, the first one is set for Sept 30-Oct 1st in Fuquay-Varina, NC. You won't see us to be lecturing to everyone and up on a pedestal but working together with the attendees. This weekend should be full of play, adventure, movement, strength, and love. We will be anchoring around the more unconventional methods and out of the box thinkers. I personally, am sick of the overly complicated. I'm sick of the prisons and limitations we put on ourselves. We need less stress and more play. Oh, and less about ego, and more about love.
How did this idea come about?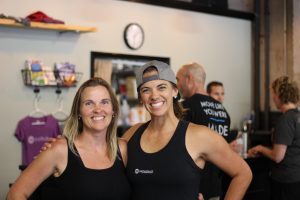 This idea came about after connecting with other women movers that wanted to collaborate and explore movement. A few years ago, a friend, Mary Beth Gangemi invited me out to meet some other awesome female movers and to play outside. It was awesome and I knew I wanted to connect and collaborate more. Then Abby Clark and I connected after following each other via social media and decided that we needed to put an event together for other women to have an opportunity to explore, play and connect. Thus, the Womens Movement Collaborative Project was born!
What's going to be happening over the WMC weekend?
Saturday, September 30th
9am Welcome and Intros 10:30am PLAYFUL PRESENTATION: Dani Almeyda – When All Else Fails, Press Reset 12:00pm Special Guest: Jamie Snow – Struggling Strong: Finding strength through vulnerability inside and outside of the gym 12:45pm Lunch 1:45pm PLAYFUL PRESENTATION: MaryBeth Gangemi- Discovering You Through Playful Exploration of Movement 3:00- Special Guest: Sarah Scozzaro – Ultra Mindset – Cultivating Mental Toughness in Sport and Life 3:45pm PLAYFUL PRESENTATION: Julie Angel- Breaking the Jump (Build a strong body and mind while conquering fears) 6:30pm Group Dinner (Included in registration) NIGHT TIME Optional Group Social Opportunity
Sunday, October 1st
8:00 AM Welcome Back 8:20am- Morning Movement and Talk on 'The Art of Flow' 9:00am- 11:30- Group Immersion (Outdoor Activity – TBA) 11:30am Working Lunch with short GUEST presentation TBA 12:45pm- PLAYFUL PRESENTATION: Kirsty Grosart- Why Handstands Make Us Better at Everything (How to get better, or learn, movements) 2:30pm – Movement Combo and Group Collaboration 4pm – Closing
Why do you think there's a need for this kind of event?
We need more ways to connect and move and play. We need to truly collaborate and lay ego aside so we can discover our true potential.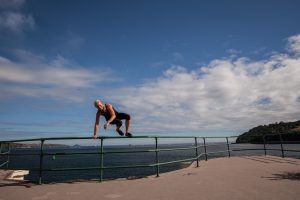 What's missing from the movement, fitness world right now?
COLLABORATION AND PLAY. We keep putting limitations on ourselves and make things way too complicated. If we can just play more, move the way our bodies were created to move and the way our bodies crave, I think we would be much stronger and much happier.
What are your aims, hopes and dreams for the weekend?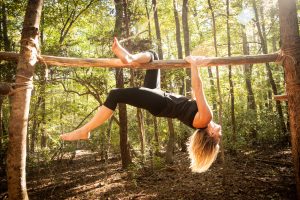 I hope that women discover new ways to move and play and uncover strength they didn't know they had. I want the attendees to connect and form relationships over the weekend that carry on even further.
Who is it accessible for?
The WMC Project is great for any movement enthusiast or professional looking to try new things, play, connect and form relationships, and learn.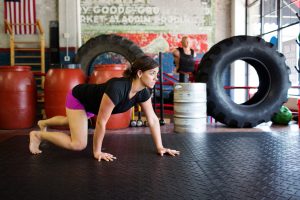 What are your future hopes for the project?
I hope we can establish the WMC as a pathway for helping women collaborate with other women.
What other thoughts are on your mind that you'd like to share about this?
This is a first time event and I'm super pumped to be a part of this with some seriously amazing women.
If someone is on the fence about this, what's the one thing you'd want to say to them?
If you want to have an unbelievable weekend of hanging with some awesome women, and discovering new movement potential in creative ways while lifting each other up, get yourself registered!
What's the one thing you can guarantee people if they come?
New relationships and a whole lot of fun!
How can people find out more?
www.womensmovementcollaborative.com
or email us at
hello@wmcproject.com
How can people get in contact with you if they have any questions?
Dani Almeyda
www.womensmovementcollaborative.com
WMC email:
hello@wmcproject.com
OS email:
dani@originalstrength.net
Instagram: @daninicolea Facebook:
https://www.facebook.com/DaniNicoleAlmeyda
Thanks Dani! The See&Do team are completely behind this project and looking forward to being part of this event!