There are various options for working with the See&Do team to improve how you move and therefore feel. The stronger we are the better we are at life. It's not about numbers in the gym, it's about maintaining an active and healthy lifestyle so we have health and the freedom to live the kind of life we choose.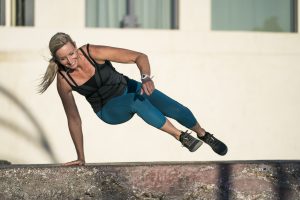 MOVE MORE Free Online Course!
In this free mini-course you will learn how you can enjoy moving for the joy of it and never feel like you have to 'work out' ever again. You will understand how you can connect your mind and body, and feel the benefits of finding ways of incorporating movement into your everyday life. My goal is to help people feel good and be happier, stronger and healthier. I will teach you a way to create an organic and solid foundation to condition your body and mind to a higher level. This is an opportunity to re-empower yourself and feel freedom in movement. Jump in to move better and feel healthier.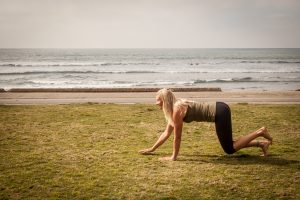 See&Do Online Coaching
This personalised coaching programme sets you up with your own workouts that have been designed to match your goals and get you where you want to be. You'll receive daily support via messages and feedback. Each workout comes with its own videos and instructions so you know what you are doing every step of the way. If you are bored of the gym, feel stuck with injuries or aren't sure where to start with regaining your joy of movement then this is an excellent way to enjoy and guided on a journey you'll never regret. For more information contact Julie Angel at
contact@see-do.com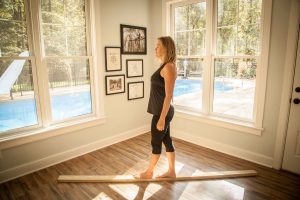 Strong Body Strong Mind Online Course
We are very excited to announce the first See&Do online course –  
Strong Body Strong Mind
 This beginner level course is the perfect way to start reconnecting with your body and mind by learning skills on breathing, posture, balance, mobility, strength, communication, motivation, rapport, the unconscious mind and how the mind and body work together. You will learn how to train the mind and train the body. To keep up to date with all the information on workshops and courses make sure you sign up to the
See&Do newsletter
.
.
See&Do movement workshops are currently taking place across various locations in Southern California. Learn how to improve your movement, strength, posture, balance, creativity, mindset & when to trust your instincts. Beginner level sessions incorporating Parkour, Animal Flow, MovNat & Original Strength. These 3 hour workshops are a great way to learn first hand with See&Do founder Julie Angel. They are beginner friendly and open to all ages and abilities. As well as the physical components there will be discussions on the meaning of movement and where and how you can add it into your life. Start where you are at, we are all able. Check out the WORKSHOP CALENDAR and register for an event near you.
.
See&Do movement workshops are generally set 3 months in advance. If you are interested in hosting a workshop or have any questions about them please contact Julie Angel on contact@see-do.com
.
See&Do movement workshops are an environment where people can safely explore how to overcome obstacles. These maybe physical, emotional or mental, there is no one size fits all.  Find out what some people had to say about the experiences. UPCOMING WORKSHOP.
More About Us
Upcoming Workshops
April 28 @ 11:00 am

-

2:00 pm

April 28 @ 11:00 am

-

2:00 pm
Movement Snacks on Instagram